Sponsors Surfski Open
Aterra Paddling Surfing Cruising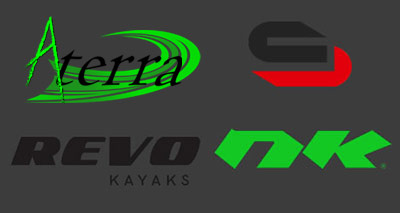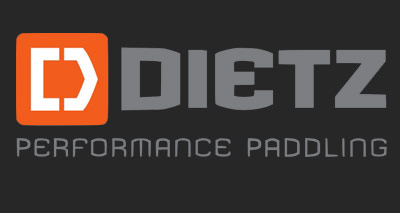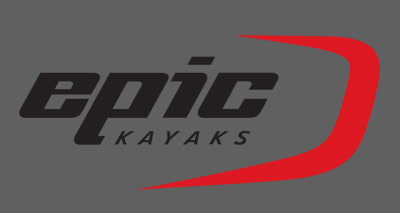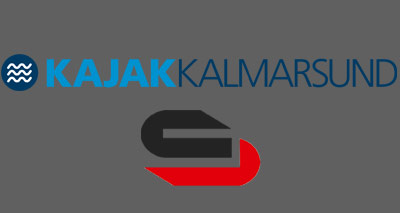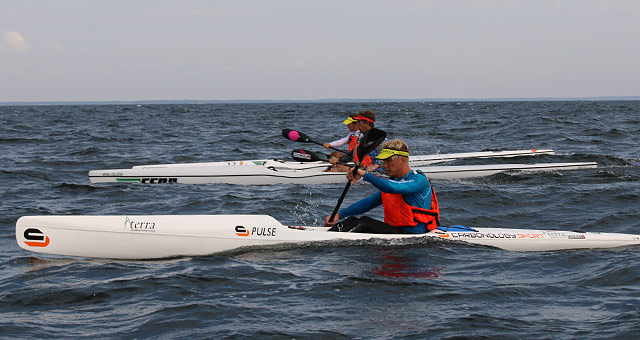 What is a surfski
---
A surfski is a long narrow boat from 520-650 cm. Most common is skis +580-630 cm in length. The width is from 42 for the fastest and up to 55 cm for the most stable. We sit in a open cockpit and we stear our big rudder with fotpedals. Sometimes we get the cockpit full of water but that dont affect the skis balance so much and they drain very fast. In Scandinavia an northern Europe its pretty common to paddle the all year around despite the cold in winther. Today you can get surfskis with all kind of stability also for true beginners that have never paddled before. A good informative website is West Coast Surfski and more surfski tips you can find at Aterras surfski selection website. Our sponsors can also help you to find the right surfski that fits your balance, needs and weight.
What is surfski open sea downwind racing
---
A race starts at point A and finishes at point B. The length of a race can be anywhere between 12 and 35km. The race course is chosen to maximize downwind paddling (e.g. where you paddle in the direction of the waves). The races are usually partly on open sea, where conditions, depending on wind etc, can be challenging. Although big waves might be intimidating at first, learning how to work with them to your own advantage is highly rewarding and it is not uncommon with downwind speeds over 20 km/h. It is also what separates surfski racing from flat water racing. There are five classes in Sweden Open: Men, Women, U19 (for those who have not yet turned 19), SS2 (surfski double) and Fun. The Fun class is available for those of you who are interested in surfski racing and want to try it out (Fun Class, U19 not on all races). With the inclusion of the Fun class, everyone, from beginners to elite paddlers, can now participate in the races. The focus on inclusion, rather than exclusion, is exactly what surfski racing is all about.